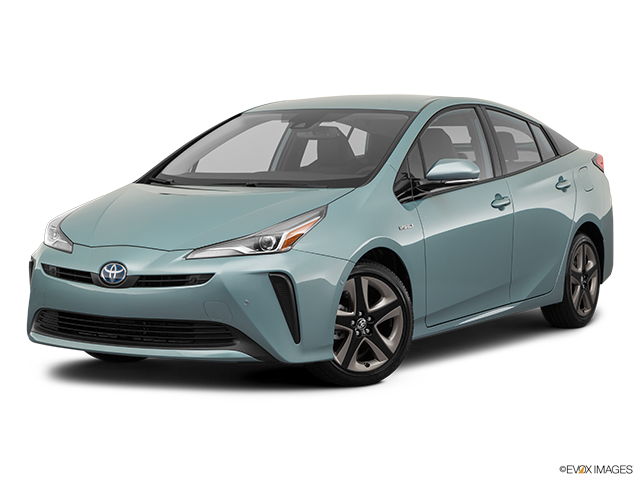 Services Performed
FUEL ADDITIVE – ADD – [Add Toyota EFI Tank Additive or equivalent (Hawaii and Puerto Rico only).] DRIVER'S FLOOR MAT – CHECK – [Check installation of driver's floor mat. Only use the driver's floor mat designed specifically for the model and model year of the vehicle. Always properly secure the driver's floor mat using the retaining hooks. Never install another floor mat on top of the existing driver's floor mat. Never install the driver's floor mat upside down.] BALL JOINT & DUST COVERS – INSPECT BATTERY FILTER – INSPECT – [Visually check the HV battery cooling intake filter for dirt or dust every 5,000 miles and clean if necessary. Clean every 20,000 miles.] BRAKE LINEHOSE CONNECTIONS – INSPECT BRAKE SYSTEM – INSPECT – [Visually inspect brake linings/drums and brake pads/discs. Inspect thickness measurement and disc runout.] DRIVESHAFT BOOTS – INSPECT ENGINE/INVERTER COOLANT – INSPECT EXHAUST PIPES & MOUNTS – INSPECT FLUID LEVELS – INSPECT – [Inspect and adjust all fluid levels.] FUEL SYSTEM – INSPECT – [Inspect fuel lines and connections, fuel tank band and fuel tank vapor vent system hoses. Fuel tank cap gasket.] RADIATOR & CONDENSER – INSPECT STEERING SYSTEM – INSPECT – [Inspect steering gear box, steering linkage and boots.] TRANSMISSION FLUID – INSPECT WIPER BLADES – INSPECT AIR CLEANER ELEMENT – REPLACE CABIN AIR FILTER – REPLACE – [Driving in heavy traffic, on dirt roads or in urban, dusty or desert areas may shorten the life of the cabin air filter. Replacement may be needed if you notice reduced air flow from the air conditioner and heater or if the windows fog easily when you use the "Fresh" mode.] ENGINE OIL & FILTER – REPLACE – [Reset the oil replacement reminder light ("MAINT REQD") or the message "OIL MAINTENANCE REQUIRED" on the multi-information display after maintenance at every 5,000 miles.] TIRES – ROTATE – [Check tire tread depth and for uneven or excessive wear.]
Changed Motor Oil & Replaced Filter, Added Motor Oil And Check all Fluid Levels
ROTATE TIRES
AIR CLEANER ELEMENT – Remove & Replace
The ozone treatment cleans and treats evap removing bacteria, fungi, pollen, mold and dust mites. removes smells and keeps evap system working effectively clean.
SARAH B. gave our service a 5 star review on 12/7/2022